Technique Playing Cards
Technique playing cards are a tool that will help you create and expand your skills in the amazing art of Cardistry.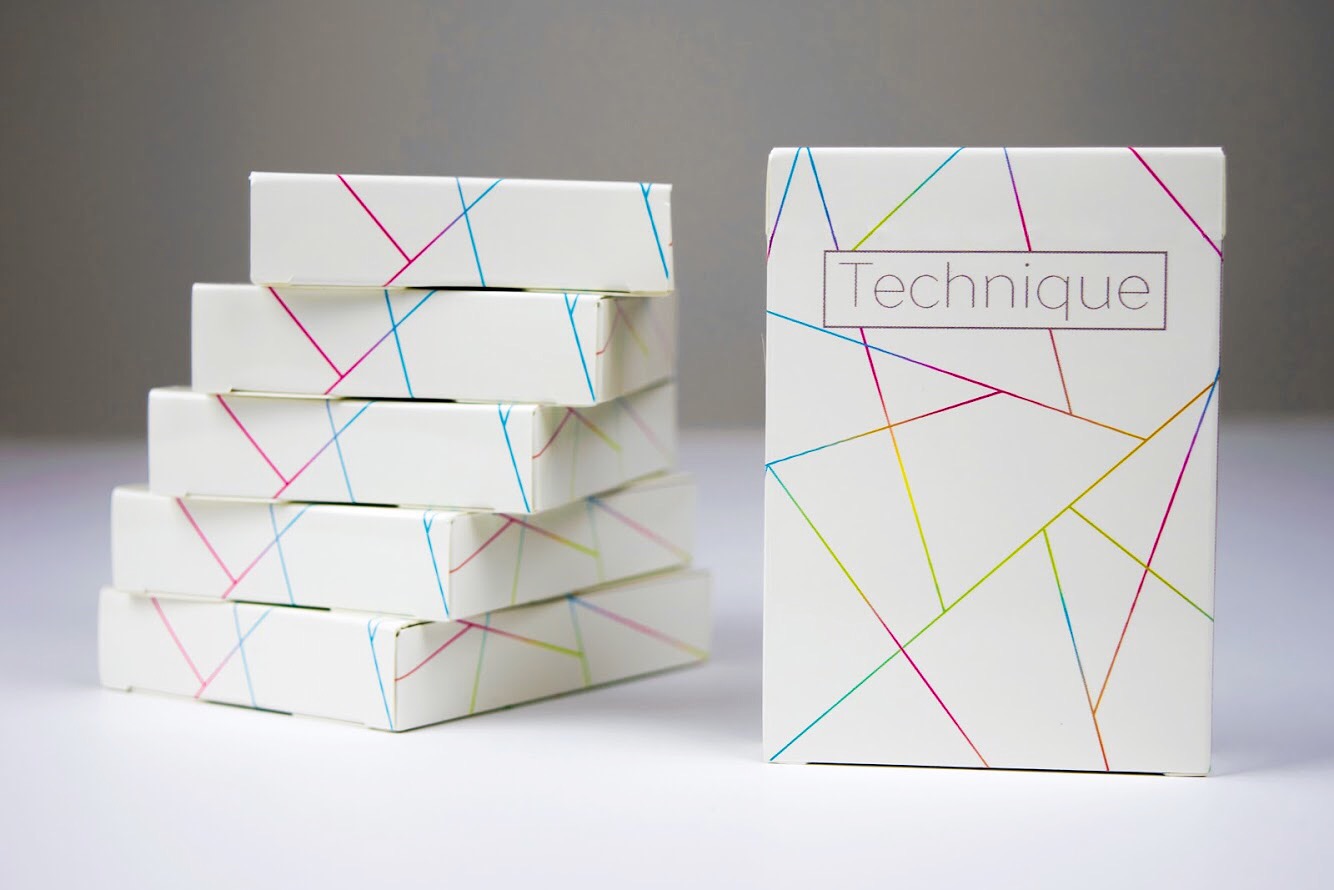 Technique is the FIRST and ONLY deck of cards designed specifically to help you create Cardistry instantly.
It has been two years in the making and it has gone through multiple design iterations to get it just right. The deck consists of 5 back designs with a rotating border of color. Each color is parallel to its mate. The location of these colors are based on the most common edge grips used in Cardistry. Since each back is a one way, if you rotate it 180 degrees, you get another back design! 10 in total!
The basic use of Technique is to pick one (or more) of the five colors on the back and that is your contact point. Each time you break off a new packet, you reveal a new back design and also a new location for your chosen color! This forces you to contact only that color and ends up putting you into random, new positions and creating new movements every time you break off a new packet!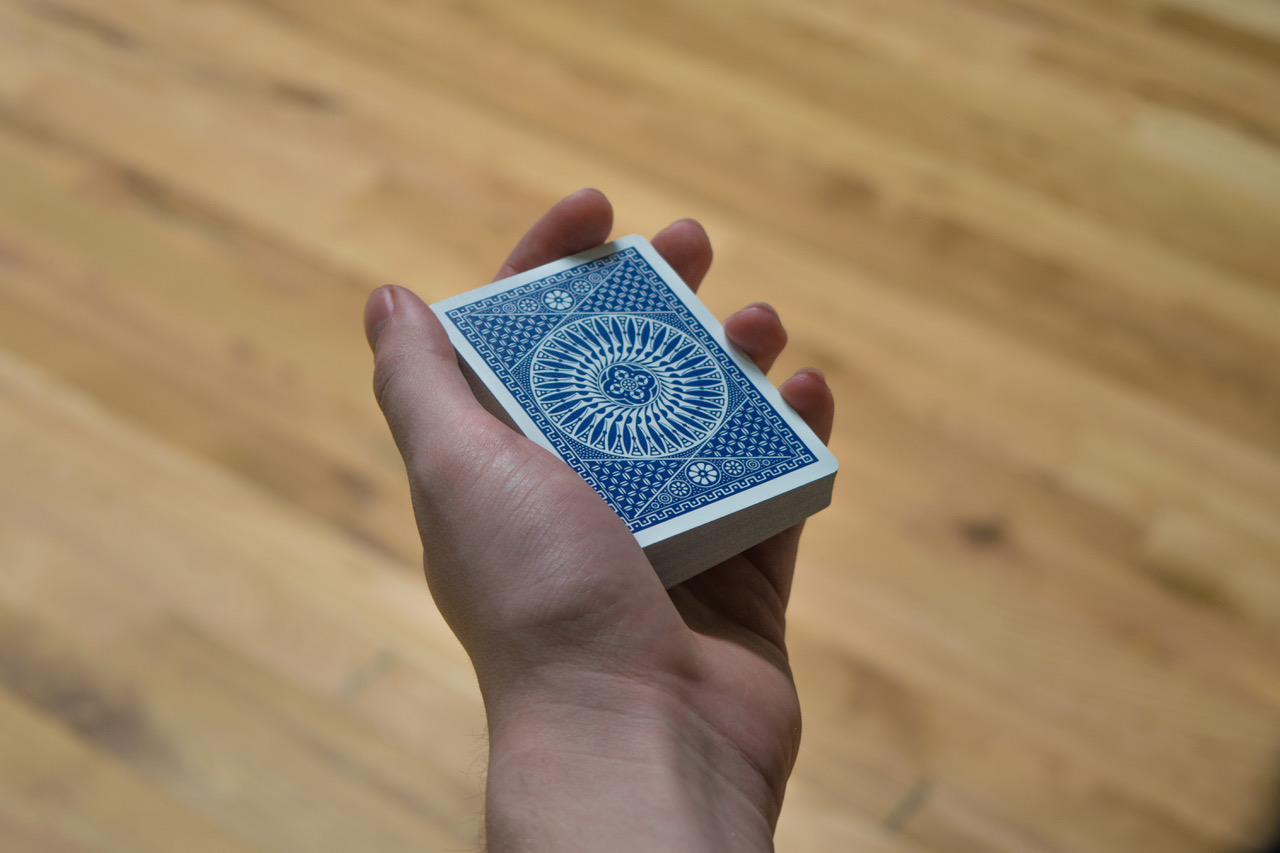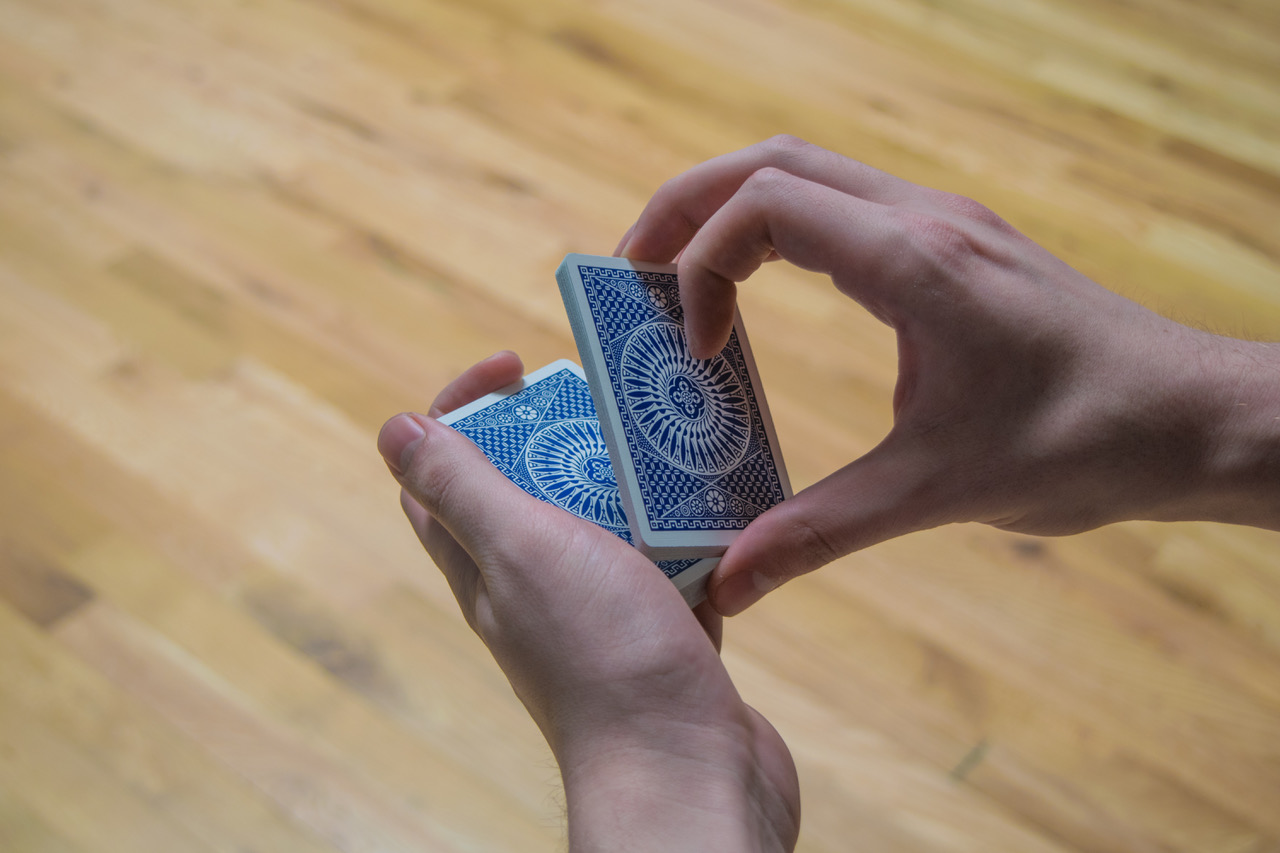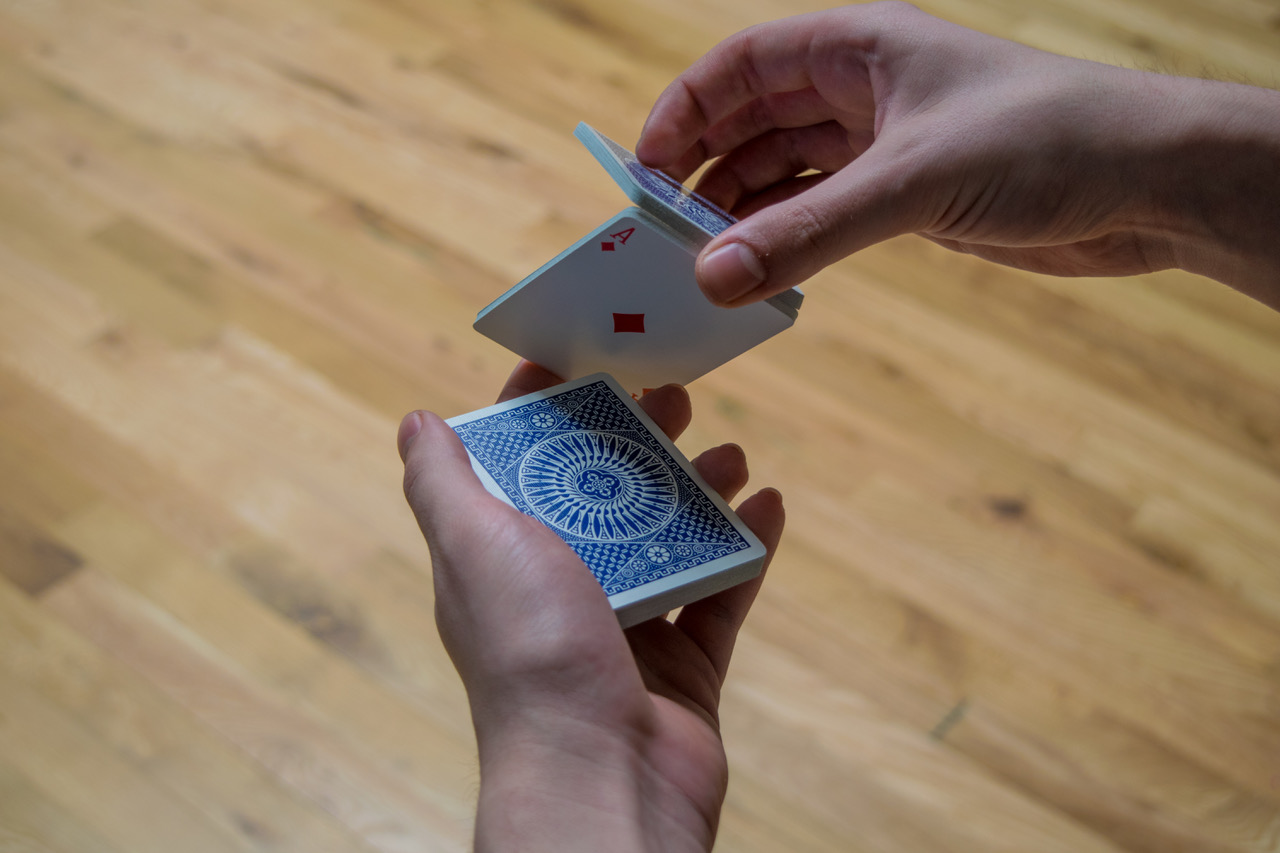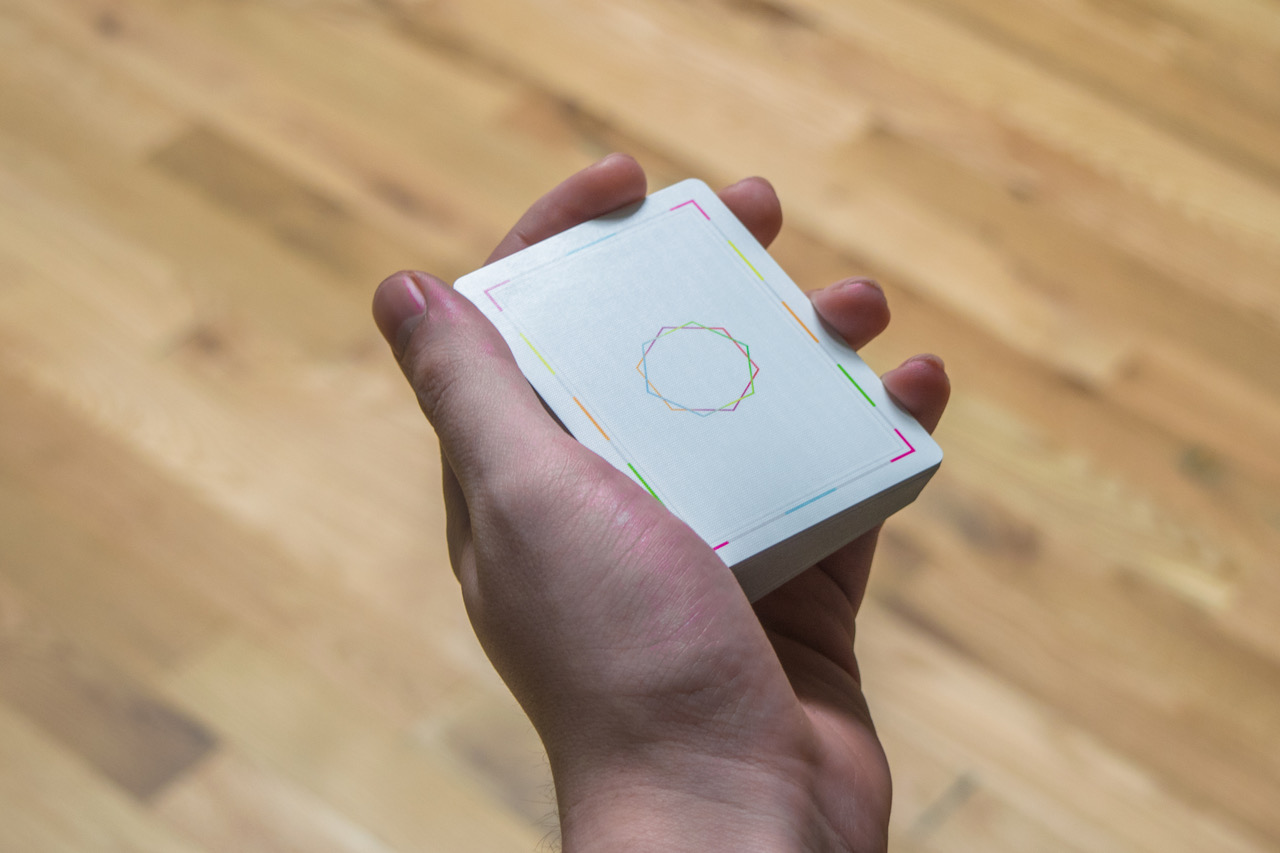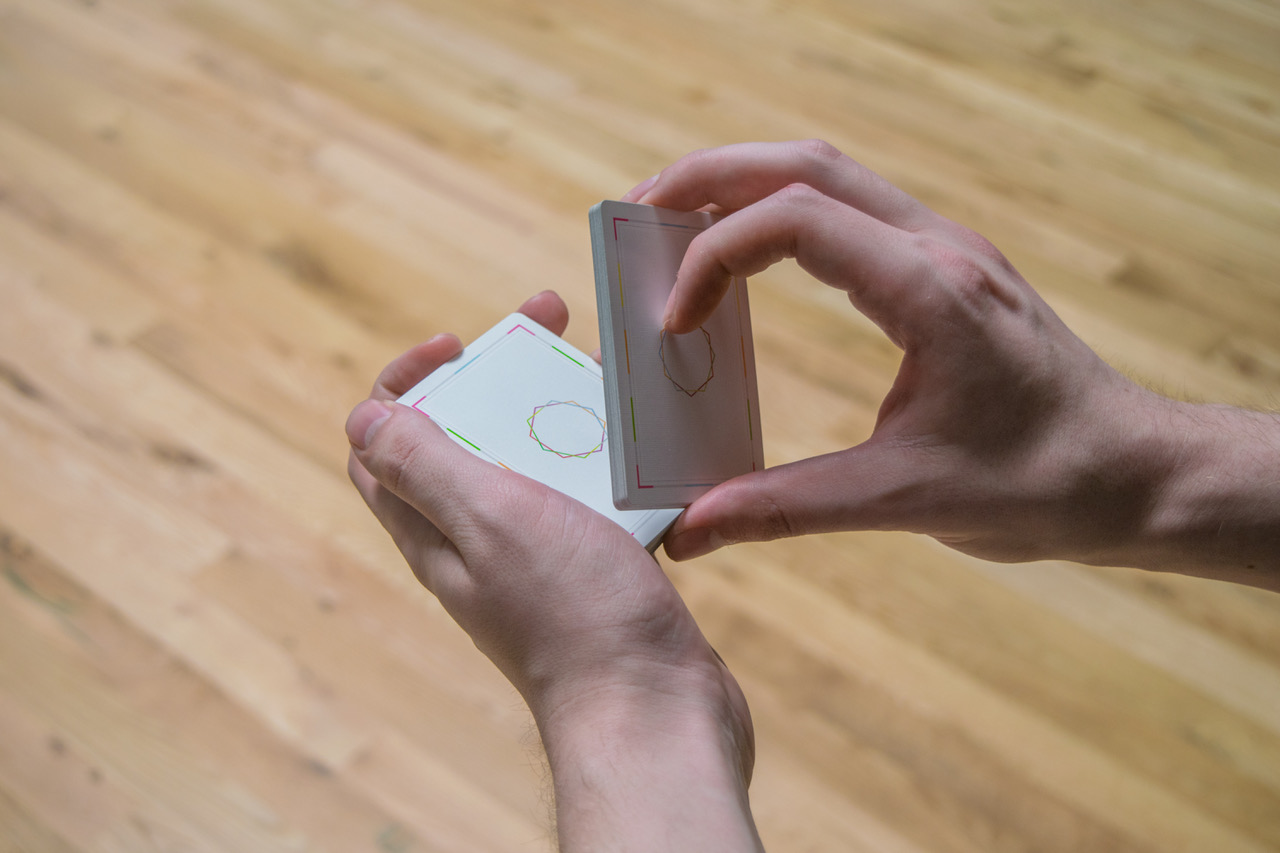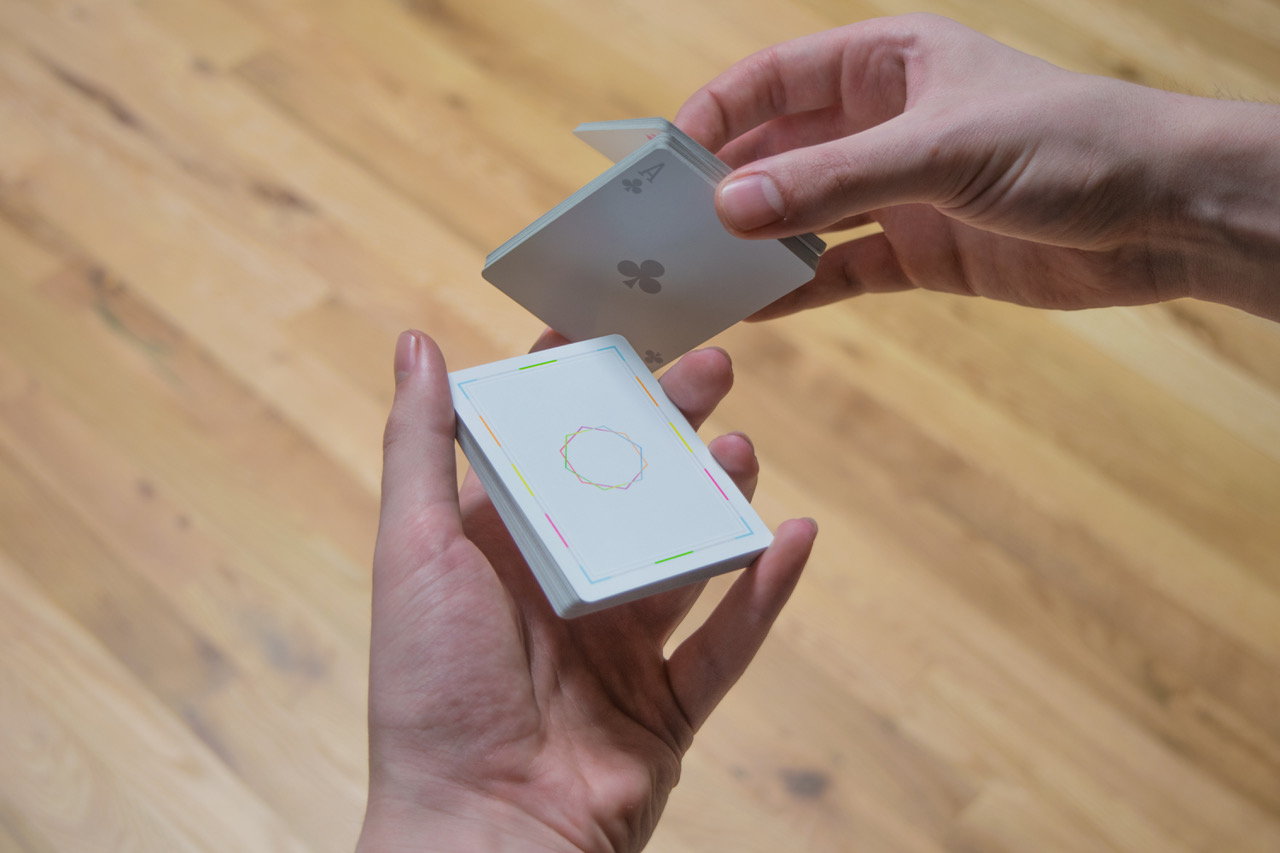 The faces have been colorized with vibrant pinks, blues, golds and grays: with the traditional reds being pink and the blacks being a light gray, giving depth and amazing visual appeal when flourishing.
Technique can be used for more than just random creation, but also getting you through those mental creative blocks when trying to find a closer or opener for that flourish you have been stuck on for months.
By limiting how you flourish with Technique, you will actually improve. Play with limiting the colors you use, the number of fingers that touch the cards or start in the most impossible grips and see where Technique will take you!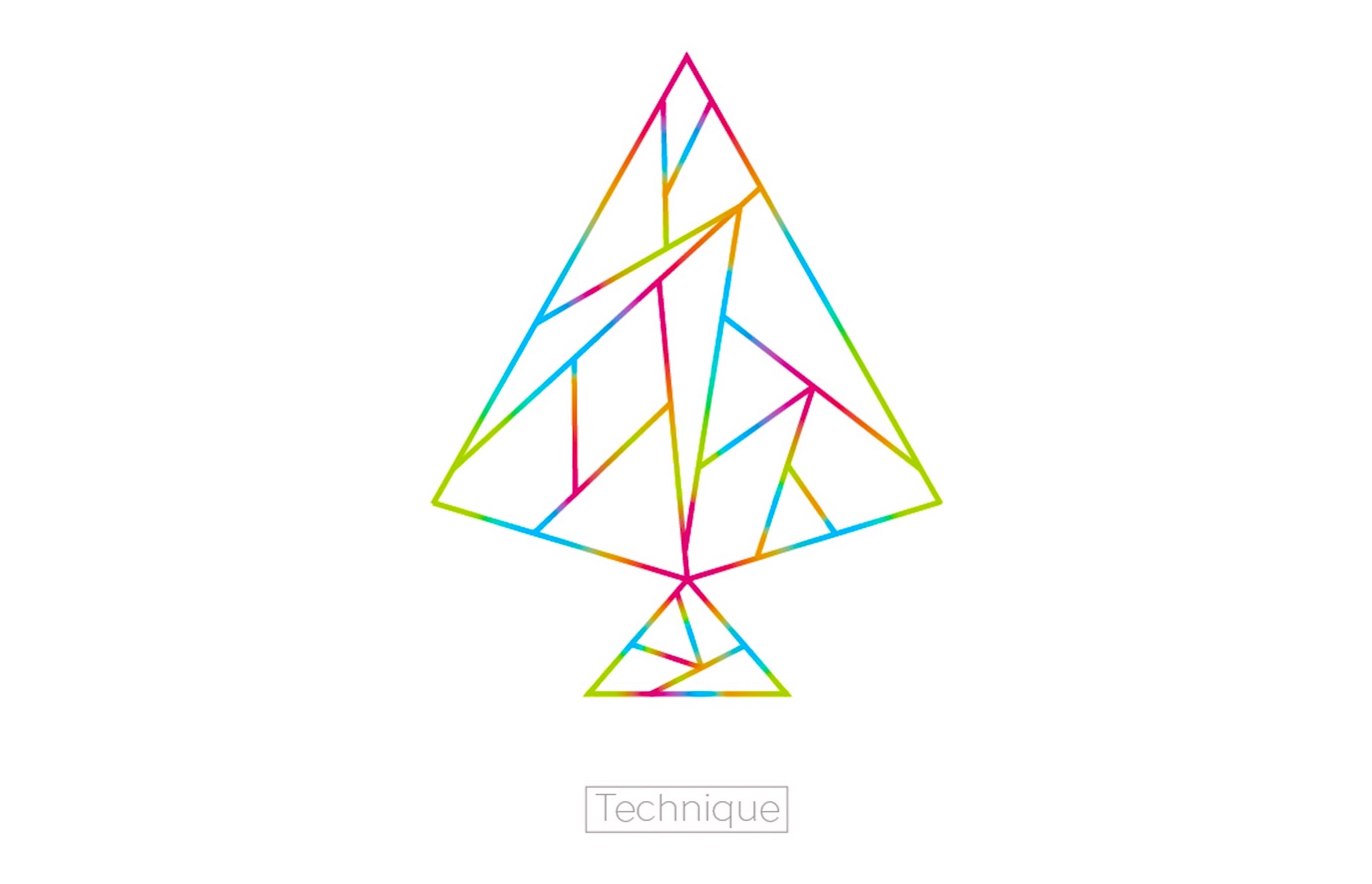 Challenge Your Technique.
Technique will be printed by the United states Playing Cards Company on Crushed stock and will also be Traditionaly Cut!
I can't wait to see what you will come up with while using Technique! Just remember that there are
80658175170943878571660636856403766975289505440883277824000000000000
ways to order a deck of cards. Times that by 10 back designs and 10 fingers. Thats a lot of possibilities.
Time to start shuffling!